Bernard Allison
November 10 @ 7:30 pm

-

10:30 pm

£16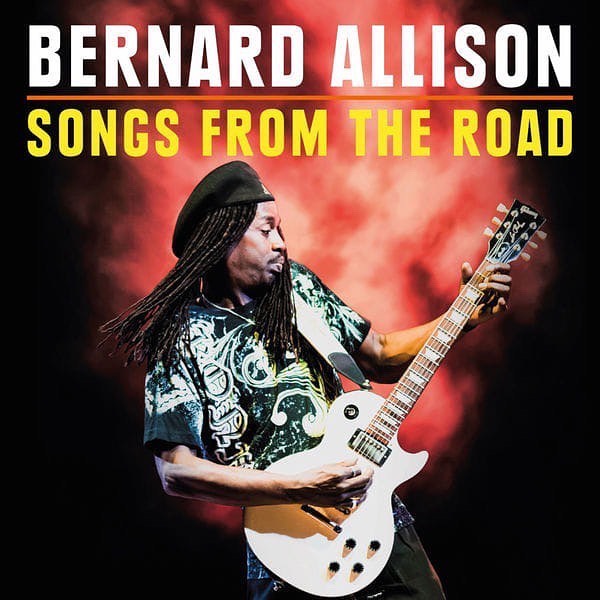 As a true "Son of the Blues", Bernard possesses the requisite guitar feel and vocal intonations necessary to propel his blues to the next century. He delivers the energy level essential to captivate audiences and indulges showmanship and spontaneity to drive his performance in fresh, innovative directions each night.
"In order for anything to expand, you have to take a risk," says Bernard. "Blues is about experimenting and getting your feelings across to someone else. And if you want to keep it going, people are going to have to give it all a chance because we're losing all of our creators. Because I've been taking risks on every album I've recorded, Chills And Thrills is just a logical progression from everting else I've done. Instead of playing rippin' 12 bar blues guitar over and over, there are bluesy songs, soul, funk, R&B songs and a couple of rock things which shoes the overall musicianship of Bernard Allison."
After 17 years of recording experience, Bernard has perfected his sound. Instead of just using his guitar, Bernard has become the mature artist, who uses the full palate of music colors in his band to paint his stories. If there ever was a CD for all occasions, this is it.
It's has the chill songs to curl up with on a rainy day, or the thrill music you'll blast when you are driving late at night. By adding the rhythm guitar of Bernard's guitar soulmate Eric Gales, every song explodes into a guitar player's head trip. The title cut opens the record with Bernard's trademark funk meets blues sound, that signature sound permeates other tunes like "Compromising For Your Need", "Heart of St. Paul" and "Groove With Me", Bernard's treatise on the modernesque blues blues he'll continue to play around the world. But Bernard 's got so much more. On "So Devine" Bruce McCabe's piano and Jose James' alto sax steal the show. On "Just Me and My Guitar", Bernard shows off the frantic slide techniques he learned from Johnny Winter. For slow blues, Bernard and pianist Rusty Hall turn in a first rate guitar and piano performance on "That's Why I'm Crying". But any fan of Bernard Allison knows that every show or record comes with one of his fathers songs. Here, Bernard reprises Luther's 1980s tune "Serious", played with Bernard's eerie, Luther-like vocal attack. In addition, Bernard strips "Serious" down to just piano and guitar in his after hours closer.
Amid all the daily pop culture pressures to be the next American Idol , why does Bernard stay rooted in the Blues? "The blues are my roots. Regardless of how far outside of the blues I reach for tones, I can't ever leave the blues. Whenever I play, all those guitar parts are Luther Allison coming through me. My dad was the same way, he wasn't all Blues. He loved Otis Redding and Chuck Berry. I'm just showing where my influences come from while respecting the people who got me to this point."
Support from The Andy Taylor Group