Gráinne Duffy + Liz Jones & Broken Windows
November 8, 2018 @ 7:00 pm

-

11:00 pm

£15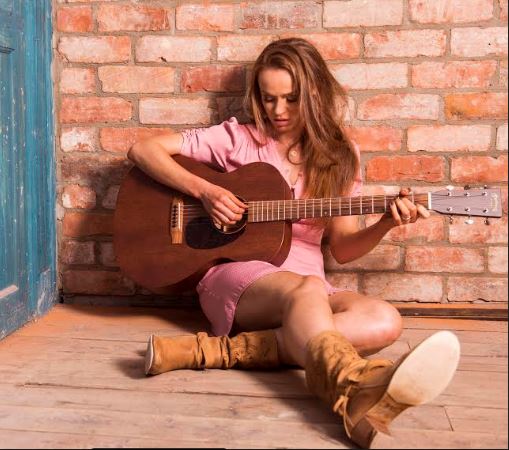 Thursday 8 November 2018 – Gráinne Duffy + Liz Jones & Broken Windows
Gráinne Duffy is a contemporary blues based artist hailing from Castleblayney, Co. Monaghan.
Described by The Sunday Times as 'a blues singer of real integrity', Gráinne Duffy is a pioneer of her own style while also paying sincere homage to her roots, soul, blues and rock traditions. She is a seasoned artist and has been spending the last number of years touring in Europe, Scandinavia, Canada and beyond. Some highlights thus far have included 3 performances at Glastonbury Festival, Phuket Festival in Thailand, Notodden Festival, Norway and Dark Season Festival in Svalbard, in the Arctic Circle. In recent years she has performed at some leading international festivals including Tremblant Festival in Canada, Blues du Passions, France and even Africa (Tanjazz Festival, Morocco).
In 2007, Duffy released her debut album Out of the Dark which led to her to perform at the world-famous Glastonbury Festival (UK). Her 2nd album, Test of Time, was released to the praise of critics and fans alike in 2011. By 2014, Duffy played many of the finest festivals in Europe: Notodden (Norway), Dark Season Blues at the Arctic Pole (Svalbard, Norway), Blue Balls (Switzerland), Aosta Soul & Blues (Italy), The Great British R&B in UK. The same year Gráinne won two awards from the Blues Matters Writers Poll in the U.K. – best female vocalist and best live performer. Her exceptional voice, guitar playing and stage presence have impressed audiences all over the globe.
Her Live album recorded on tour in Germany, released in 2015 earned her a 9/10 review in Classic Rock sister magazine, The Blues Magazine, quoting 'This sensational live album confirms Grainne Duffy's formidable reputation', 'few possess her killer combination of vocal strength, range and intensity, guitar virtuosity and ability to engage audiences' 'this is one of the best live CDs of 2015'.
With a voice that is as passionate as it is raw and honest, accompanied by simple, melodic and well phrased guitar lines, this is what you have in Gráinne Duffy. Having worked with Nico Bolas (Neil Young, Los Lobos & Keith Richards), 2016 saw her back in the US recording with producer Justin Stanley (Beck, Eric Clapton, Sheryl Crow) which lead to the release of her long anticipated 3rd album Where I Belong in September 2017. Having recently wowed audiences, appearing at Mahindra Blues Festival, India, onstage with Billy Gibbons, from the legendary Z.Z.Top, and having supported Paul Carrack in his UK tour in January – March 2018, her reputation as a stellar live performer is ever growing.

'She's the real deal' Classic Rock Magazine
'A blues singer of real integrity' The Sunday Times
'Deliciously soulful voice & gutsy blues inflected guitar work in one compelling package' Guitarist Magazine
Liz Jones & Broken Windows
Described as 'Latin affected blues rock'! Broken windows are based in Edinburgh and are a strong mixture of genres, unfair to categorise, but clearly influenced by the band members individual musical styles. Lead by vocalist Liz Jones, Broken Windows are working on their second album and have released their new single 'Lover' in early 2018.
This band are all about LIVE MUSIC! It's worth seeing them live!
Broken Windows are singer songwriter Liz Jones, multi percussionist Suzy Cargill, Bass player Rod Kennard, Guitarist John Bruce, Drummer Gary Davidson and keyboard player Andy Barbour.