JW Jones & Dixie Fried
December 3, 2017 @ 7:30 pm
£13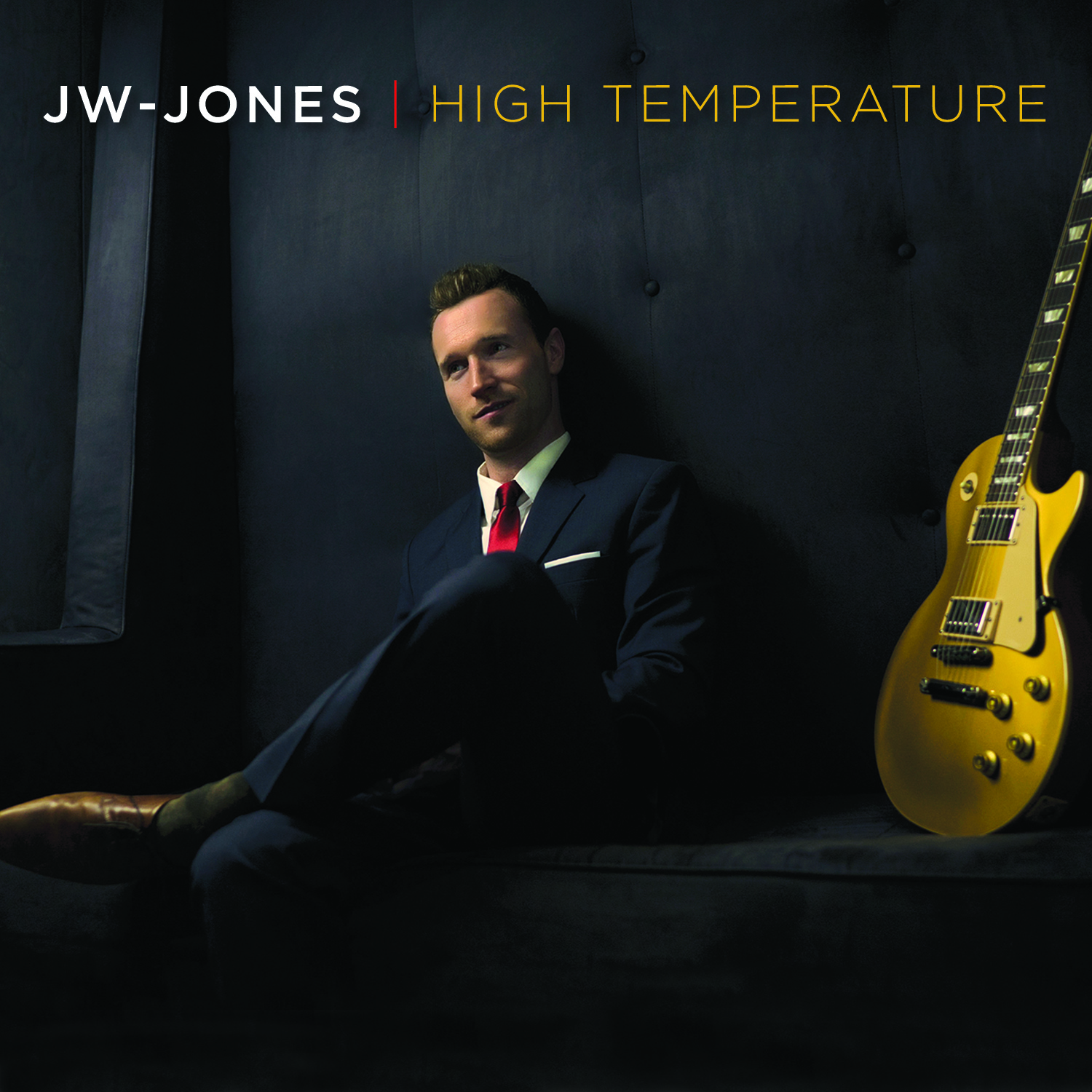 Edinburgh Blues Club Presents JW Jones & Dixie Fried
Sunday 3 December 2017
JW Jones
Since his first UK tour in spring of 2016, JW Jones has released a new CD called "High Temperature" that won the International Blues Challenge. It was named the Hot Shot Debut on the Billboard Top 10, and has been in the top 2 most-played roots music recordings on radio stations across Canada for 10 weeks. Early last year, George Thorogood & The Destroyers' management specifically requested Jones to open several of their tour dates, which included standing ovations at legendary venues such as Massey Hall in Toronto, and Ottawa's National Arts Centre. Jones is a JUNO Award Nominee (the equivalent of the Grammy in USA), tours constantly, and is known for his high-energy live shows. JW has released nine albums, and performed in twenty-three countries and four continents. In 2015/2016, JW played over 100 shows per year, including being invited five times to perform alongside Buddy Guy, and twice with Woodstock legends, Canned Heat. From the 'High Temperature' liner notes: "Acclaimed Nashville producer Colin Linden takes Jones into new territory with warm, analog-driven tones, and a wide-range of material. His evolution as a musician and vocalist shine through on this record like never before. Real songs, real playing by real people, and JW is the real deal." – Chuck Leavell (The Rolling Stones)
International Blues Challenge winner (2017), JUNO Award Nominee and Billboard Top 10 Blues artist JW-Jones tours constantly, and is known for his high-energy live shows.
Canada's national newspaper, the Globe and Mail, referred to this Maple Blues Award winner as "one of this country's top blues guitar stars."
JW's new release 'High Temperature' was named the Hot Shot Debut on the Billboard Top 10, and is the follow up to the JUNO Award nominated 'Belmont Boulevard'. From the liner notes: "Acclaimed Nashville producer Colin Linden takes Jones into new territory with warm, analog-driven tones, and a wide-range of material. His evolution as a musician and vocalist shine through on this record like never before. Real songs, real playing by real people, and JW is the real deal." – Chuck Leavell (The Rolling Stones)
In early 2016, Jones was requested directly from George Thorogood & The Destroyers' management to open for several of their spring tour dates, including Massey Hall in Toronto. The band received a standing ovation at the National Arts Centre in Ottawa.
The same year, Jones toured the UK for the first time, creating a buzz that resulted in glowing endorsements from members of the band Vintage Trouble, and Joe Bonamassa's UK publicist, Peter Noble. In 2015/2016, JW played over 100 high-energy shows per year, including being invited five times to perform alongside Buddy Guy, and twice with Woodstock legends, Canned Heat.
http://www.jw-jones.com
Dixie Fried
Craig Lamie (guitars & vocals) and John Murphy (drums) have shared a very strong passion for music from an early age. Going to gigs from mid teens all over Scotland, Europe & North America.
Seeing bands of varying genre's, always kept the guys loving watching live music. A particular love of rock music was dovetailed in with the hypnotic blues of North Mississippi Hill Country slide guitar, with Junior Kimbrough, Robert Belfour & RL Burnside becoming firm favourites of Craig & John alike. Both players have played in several bands in their youth, both together and in separate bands of differing styles. But both gained some invaluable experience to the live circuit within Central Scotland.
Dixie Fried first locked horns as a 2 piece, playing nothing but covers of bands like The Black Keys, White Stripes, RL Burnside and many others. But it wasn't for another 3 years or so when got back together (after a small hiatus) they concentrated on playing solely their own music, and feeling their own vibe.
So as two music lovers, who really dig the whole hill country music of North Mississippi, which they have infused throughout each song. Dixie Fried signed to Glasgow Independent record label Big Rock Candy Records in 2010, and released self titled debut album in the summer of 2011 to critical acclaim on both sides of the Atlantic. Second album (A Ways To Go) was released in the summer of 2013. New material for the third album has been getting the water tested at several gigs during the end of 2014, and has whetted their appetite to get back recording very soon.
They are long established musicians in the Central Scotland music scene, playing many of the major venues and several festivals including Europe's largest free blues festival, the Dundee Blues Bonanaza and Perth's award winning Southern Fried Festival
Dixie Fried play their own version of upbeat hypnotic blues rock as good as 2 guys from Scotland could. So if you like deep down and dirty Mississippi Blues Rock, then come and join the Dixie Fried train….next stop….at the Edinburgh Blues Club!
http://dixiefried.co.uk
From 7.30pm in The Ballroom. Advance tickets £13 stbf available from Ticketweb, Tickets Scotland. Buy online here http://www.ticketweb.co.uk/event/275527
Over 18 only.