Kyla Brox
February 22, 2019 @ 7:30 pm

-

11:00 pm

£15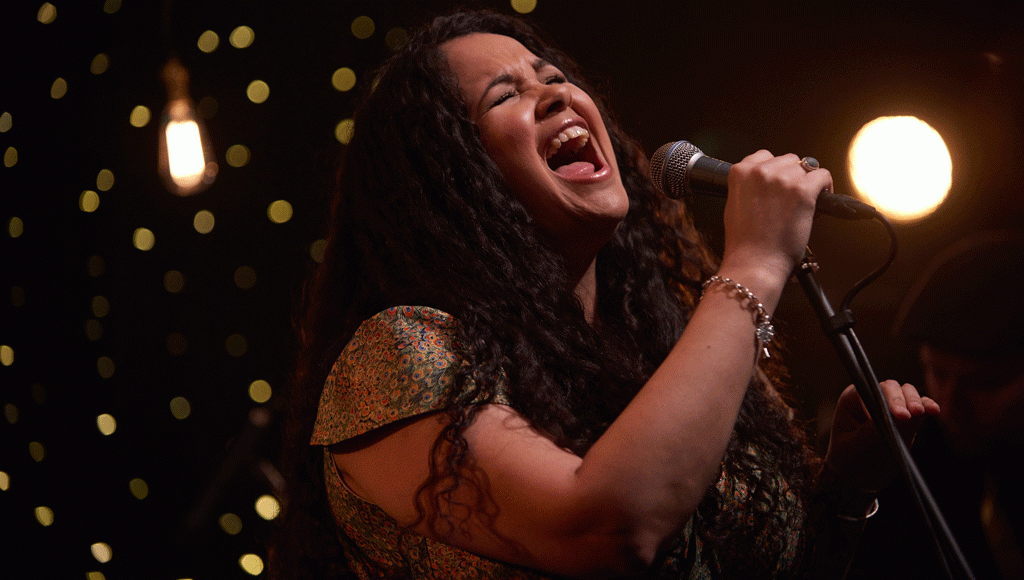 UK BLUES CHALLENGE 2018 WINNER
Kyla's voice remains a stunning example of the soul singer's art: turning up the heat by degrees, lulling and charming before unleashing emotional catharsis, and blurring the distinction between pleasure and pain like the soul greats of old. Whether fronting the mighty Kyla Brox Band, or harnessing undiluted soul power in a duo with musical and life partner Danny Blomeley, Kyla Brox is without doubt the most authentic UK blues and soul singer of her generation.
Born in Lancashire in 1980, she was exposed to the passion of Afro-American music at first-hand from her blues singing father, Victor. She traces her interest in singing from age three, partly from a desire to be closer to her charismatic but distant dad. She was the late product of the marriage between Victor (Caiaphas in the original cast recording of Jesus Christ Superstar) and Annette (the 'maid by the fire' in the same), and, unlike her elder sisters, gifted but non-professional singers, she didn't spend her formative years in the back of a touring van under a cloud of cannabis smoke.
Kyla joined the family business in 1992, singing with Victor onstage at Band On The Wall at the age of 12, and performing with his regular touring group shortly afterwards. The core of the Kyla Brox Band go back to this remarkable unit, nominally the Victor Brox Blues Train, but known as 'the child slavery band' for the extreme youth of the players. As well as Kyla (13, but could pass for 21), it contained bassist Danny Blomeley (13, but could pass for eight), and drummer Phil Considine (19), both Kyla Brox Band mainstays.
A two month stay at Victor's house in France at the age of 16 was a period of growth and development. Then, in 2000, she accompanied her father on an extensive tour of Australia. Blomeley had left the Blues Train to travel the world, and, to ease the blow, he promised to find Victor some dates in Australia. Kyla, just turned 20, found herself singing risque blues songs to hard men in mining camps in remote parts of the outback. This was the trip that transformed the novice singer into a seasoned soul belle.
Support from Blue Milk
Glasgow-based Blue Milk are a one-of-a-kind roots group harking back to the traditions of turn-of-the-century, down home Delta Blues and 60's and 70's electric Blues Rock.
Inspired by the classic Captain Beefheart album Safe As Milk, Blue Milk's dynamic 3-piece boasts electrifying slide guitar and rousing melodies from Jonny Mac (guitar, vocals and harmonica) powerfully resonant undertones from Ike Malinki (bass guitar, backing vocals) and infectious grooves from Taylor Whyte (drums, backing vocals).
Recent recordings are currently being played on German radio. Blue Milk have been busy playing covers and original songs in venues across Scotland, delivering what they promise – deeply compelling Blues, charged with intense sincerity and relentless energy.
Modern bluesmen – channelling the raw spirit of blues in its most authentic form, whilst simultaneously bringing a driven twist to the genre.