Rick Estrin & The Nightcats
January 23 @ 7:00 pm

-

10:00 pm

£17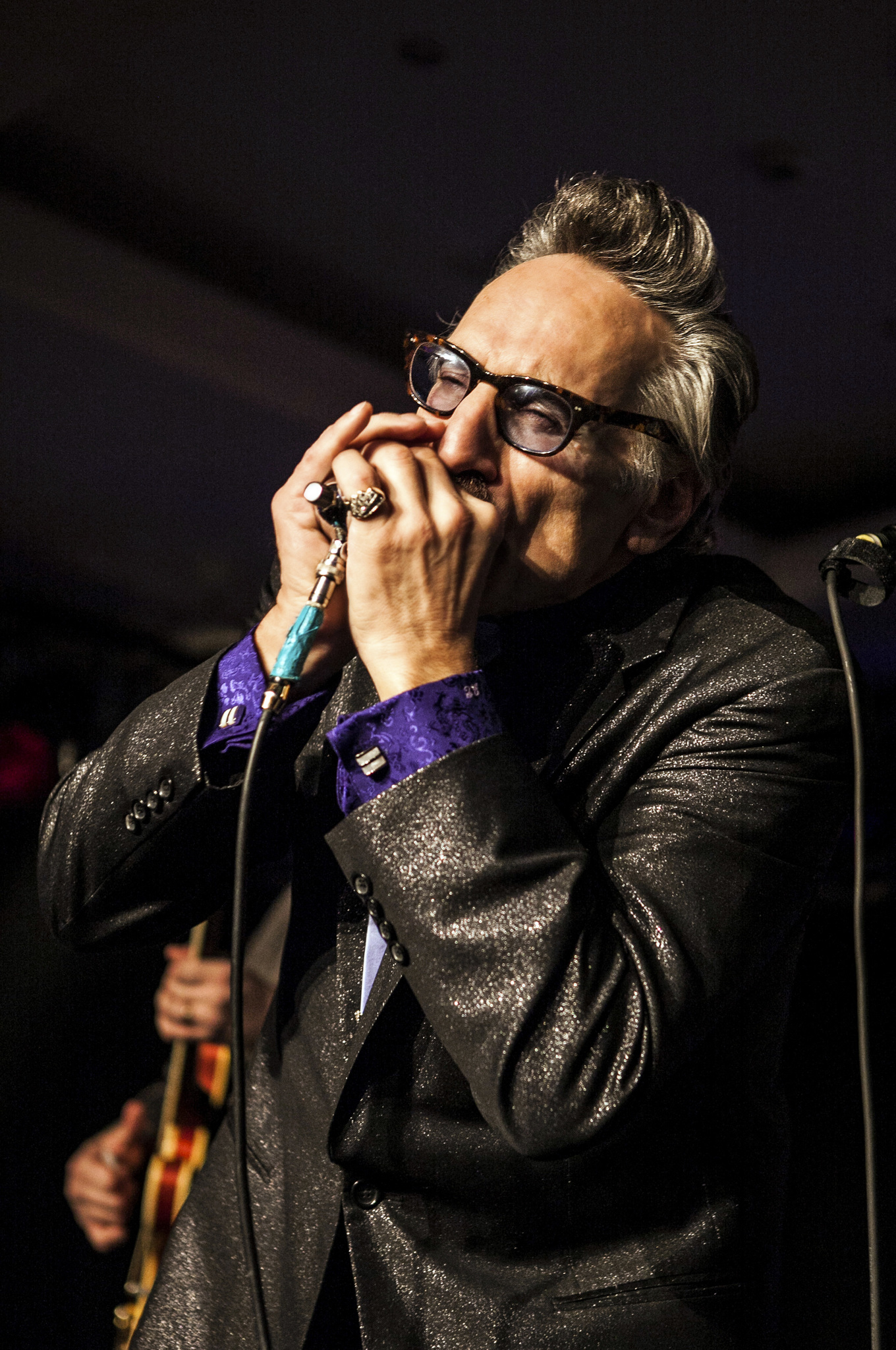 Wednesday 23 January 2019 – Rick Estrin & The Nightcats + Baby Isaac
Wednesday, Jan 23, 2019 7:00 PM GMT / doors @ 6:45 PM
Rick Estrin & The Nightcats
at Stramash – Edinburgh,{4}
£17.00 Get Tickets >>
Wildly fun, musically fearless and bursting with bravado, 2018's Blues Music Award winning Band Of The Year Rick Estrin & The Nightcats have created one of the blues' most instantly recognizable sounds and no-holds barred styles. Featuring the world class talents of harmonica master, songwriter and vocalist Rick Estrin, guitar wunderkind Chris "Kid" Andersen, keyboard wizard Lorenzo Farrell and dynamic drummer Alex Pettersen, Rick Estrin & The Nightcats serve up sharp and incisive original blues and gritty roadhouse rock 'n' roll. With his wily and unforgettable original songs and his hipster, streetsmart vocals, no one on the blues scene writes or sings like Rick Estrin. No one looks like him either, as Estrin is always dressed to the nines, sporting his trademark pencil line mustache and pompadour haircut.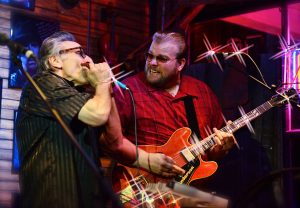 DownBeat says, "Rick Estrin sings and writes songs like the brightest wiseguy in all of bluesland and blows harmonica as if he learned at the knee of Little Walter." Live, the band is simply unbeatable. They liver a high-energy show capable of bringing any audience to its feet." According to Living Blues magazine, they play "captivating, powerful blues and roots rock with a wickedly cool and otherworldly twist on tradition…intelligently conceived and executed…hugely entertaining."
Rick Estrin & The Nightcats' fourth Alligator album, Groovin' In Greaseland, features 13 original songs, 11 by Estrin (including one co-written with Andersen), and one each by Andersen and Farrell. From the true life wisdom of
The Blues Ain't Going Nowhere (the 2018 BMA winning Song Of The Year) to the rambunctious Hot In Here to the humorous, semi-autobiographical Dissed Again to the hard luck Living Hand To Mouth, the album delivers one winning performance after another. The band's dazzling performances bring the songs to life as richly detailed characters spill their secrets and share their stories. One listen makes it clear that this is one of the tightest and most original groups in any genre, constantly inspiring each other to new heights. Groovin' In Greaseland was produced by Andersen and Estrin and recorded at Andersen's soon to be legendary Greaseland Studio in San Jose, California. According to Estrin, "Kid is the best producer I've ever worked with. And the fastest."
For more than 30 years and nine albums, Rick fronted Little Charlie & The Nightcats, flawlessly combining his songs, vocals and harmonica with Little Charlie Baty's one – of a kind guitar excursions. The band won international acclaim and toured the world repeatedly. They were nominated four times for the prestigious Blues Music Award for Band Of The Year. With Charlie's retirement from touring in 2008, Rick took over leadership of the band. He knew the only way to replace Baty's mind-melting mashup of blues, jazz and roots rock was to find someone with an equally insane and daredevil guitar approach. Rick knew that would be a tall order to fill. As luck would have it, Kid Andersen, who had been working with another harp legend, Charlie Musselwhite, became available. "Kid's a fearless nut on the guitar," says Estrin. "He's really the only guy who could fit in with us." With an unpredictable, uninhibited style that perfectly meshed with Estrin's wildly imaginative songs, the new band charged out of the gate.
Since the 2009 release of Rick Estrin & The Nightcats' celebrated Alligator Records debut Twisted, the 2012 follow-up One Wrong Turn and 2014's crowd-pleasing You Asked For It…Live!, the band has continued to tour non-stop, winning new fans at every turn. They've performed at festivals and concert stages from San Francisco to Chicago to New York, and all over Europe, with recent stops in Norway, Switzerland and Poland. Years of worldwide touring and a series of critically acclaimed recordings have earned Estrin five Blues Music Awards, including two nods for Song Of The Year (1994 and 2018), Best Instrumentalist – Harmonica (2013) and Traditional Blues Male Artist Of The Year (2018). The full band, Rick Estrin & The Nightcats, won the highly coveted 2018 Band Of The Year award. Additionally, Estrin has written songs for a growing legion of other musicians. Three of his songs found their way onto Grammy nominated albums by Koko Taylor, Robert Cray and John Hammond. Estrin cites Sonny Boy Williamson II, Percy Mayfield and Detroit bluesman Baby Boy Warren as his major songwriting influences. His work on the reeds is deep in the tradition of harmonica masters Sonny Boy Williamson II and Little Walter Jacobs, while at the same time pushing that tradition forward with his innovative songs. And his sly and soulful vocals are the perfect vehicle for driving those songs home.
Support by Baby Isaac
Hailing from Fife, Scotland, Baby Isaac set out to capture the essence of 50's Chicago Blues & Swing. Influenced by such Blues greats as T-Bone Walker, BB King, Little Walter and Sonny Terry, the band have successfully developed their unique sound, loosely termed as 'Goodtime Blues', into a powerful yet immensely dynamic mix of Blues, Swing, R & B and Jazz.
Each member brings with them a broad spectrum of musical influence, which combines perfectly in their exciting and varied sets. Baby Isaac play a mix of original material and cover versions, breathing new life into original Blues classics, whilst bringing new, expertly crafted compositions to audiences, both young and old. Whether you get your kicks from blinding Blues guitar work, incredibly dynamic vocals, stunning harp playing or a swinging rhythm section, Baby Isaac have all of the above.
Wednesday, Jan 23, 2019 7:00 PM GMT / doors @ 6:45 PM
Rick Estrin & The Nightcats
at Stramash – Edinburgh,{4}
£17.00 Get Tickets >>