Savoy Brown
April 16, 2019 @ 7:00 pm

-

11:00 pm

£18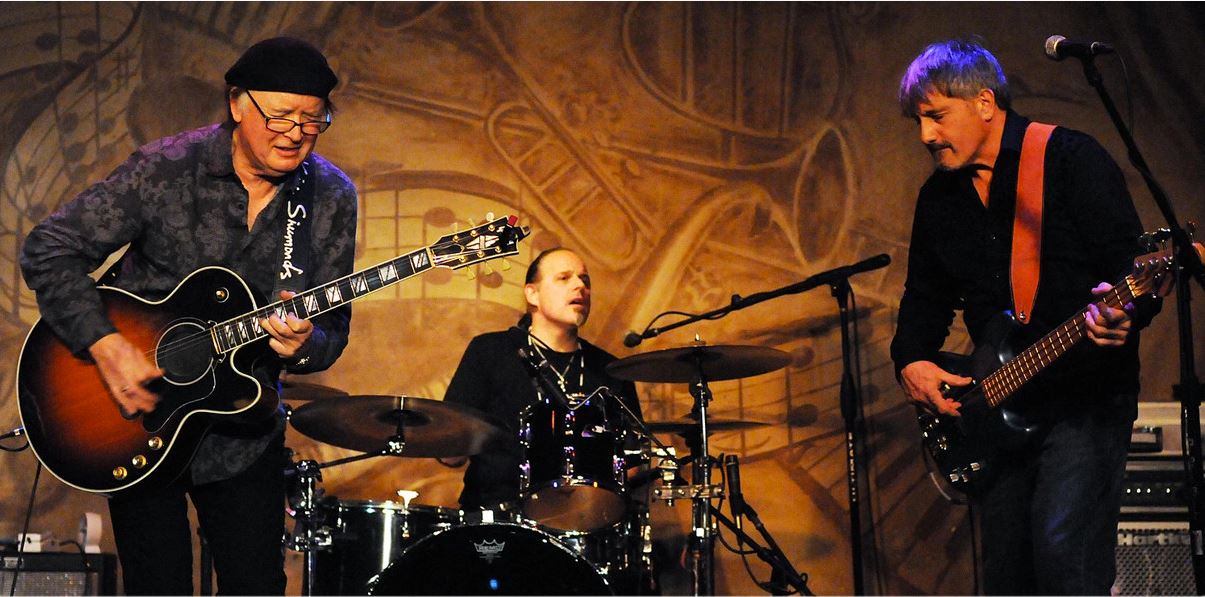 Tuesday 16 April 2019 – Savoy Brown & RumRunners
Stramash, from 7pm.
Legendary…a blues/rock institution…true innovators. These are just a few of the ways Savoy Brown has been described over the past forty years by music critics and fans.
One of the earliest of British blues bands, Savoy Brown, with founder guitarist Kim Simmonds at the helm, helped launch the 1967 UK blues boom movement that brought blues music back to the USA invigorating the style forever. In the process, the band became part of the framework that launched the rock and roll music of the 1970's. Their influence now stretches into modern rock as we know it today.
The band recorded their first singles for Mike Vernon's Purdah label in 1966 and quickly followed up with the landmark album "Shakedown". Singer Chris Youlden joined the band in 1968 and many classic records appeared with songs such as "I'm Tired" and "Louisiana Blues" becoming radio staples. Blues-rock and boogie music always was the band's calling card and they captured, forever, the spirit of the music on the live side of "A Step Further" (1969) with a twenty-minute boogie "The Savoy Brown Boogie" dedicated to fans in Detroit.
By 1971, Youlden had departed on a solo career and band members Dave Peverett, Roger Earle, and Tony Stevens had left to form their own group Foghat. Kim Simmonds rebuilt the band using former members of the blues band Chicken Shack and vocalist Dave Walker. That year, "Street Corner Talking" brought the band its best chart success up to that date. "Tell Mama", "Street Corner Talking", "All I Can Do Is Cry" and the band's funky re-make of the Motown classic, "I Can't Get Next To You", took the band to platinum status and placed them in front of wildly enthusiastic rock audiences in arenas all over the world.
After the successful run of the early to mid 70's, Kim moved operations to the USA and continued making the kind of records he wanted to make with a succession of line-ups. Records as diverse as the acoustic blues "Slow Train" to the hard-hitting "Rock And Roll Warriors" appeared. All were eagerly accepted by the fans.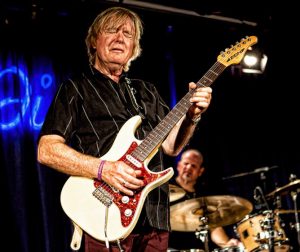 A three record deal with Crescendo in 1987 took the band into more of a rock direction, with records such as "Live 'n' Kicking" placing the group in a live setting, one in which they have always excelled.
In the '90's, "Let It Ride" was released and then turning things around in 1994, Kim enlisted Pete McMahon for vocal and harmonica duties and ex-Robert Cray drummer Dave Olsen to record "Bring It Home" for Viceroy. This set the tone for the next five years.
Following on, Nathaniel Peterson was brought in to handle the bass playing and singing. After touring the world extensively for three years, in 1999, "The Blues Keep me Holding On" was released on Mystic Music. This modern blues record brought the band's epic music journey full circle.
With new goals in mind, Kim Simmonds took over the front singing duties in 2001and the 2003 Blind Pig release "Strange Dreams" was a hit with critics and fans alike and Kim, as front man vocalist, fitted the times perfectly. Changing into a three piece classic blues/rock outfit in 2006 and still doing double duty as guitarist and vocalist, Kim released the bands 30th album "Steel."
In 2009, after nearly a decade of singing lead vocals and wanting to concentrate once again on his guitar playing, Simmonds brought in Joe Whiting as lead singer. The band thus became a four piece aggregation with Garnet Grimm on drums and Pat DeSalvo playing bass. The new changes coincided with the release of a retrospective album "Too Much of a Good Thing" that covered the years1992-2007.

In 2011 Kim signed the band to Ruf Records releasing the album "Voodoo Moon" followed by a DVD/CD "Songs From The Road".
In 2013 Simmonds returned to a three piece band once again along with Pat DeSalvo on bass and Garnet Grimm on drums releasing two albums "Going to the Delta" and "The Devil To Pay".
With the three piece line-up intact, in 2017, a new album was released, "Witchy Feelin'", which went to number one on the Billboard Blues Chart
From London's Soho night clubs in 1966 to headlining the world's most famous venues (Carnegie Hall, Fillmore's East and West, Cobo Hall, etc) Savoy Brown has done it all and as the band continues to tour worldwide they give a glimpse into the past and also inspire new listeners with their personal brand of rocking boogie, blues and rock.

Support By RumRunners
Raised on a heady diet of rock'n'roll and blues, RumRunners formed in late 2016 with a mutual love of playing loud and hard. Inspired by artists past and present (Led Zeppelin, Royal Blood, Blackberry Smoke, Arctic Monkeys and Jimi Hendrix to name but a few), RumRunners fuse a love of music with that rock'n'roll spirit of old. Now working with Infinite Hive, their EP dropped on 31st March 2018 and has delivered a fresh take on the records that inspired it.
Tuesday, Apr 16, 2019 7:30 PM BST / doors @ 7:00 PM
Savoy Brown
at Stramash – Edinburgh,{4}
£18.00 Get Tickets >>