The Nimmo Brothers and Hot Tin Roof
October 1, 2015 @ 7:15 pm

-

11:00 pm

£13
Thursday 1 October 2015 Edinburgh Blues Club present The Nimmo Brothers + Hot Tin Roof – SOLD OUT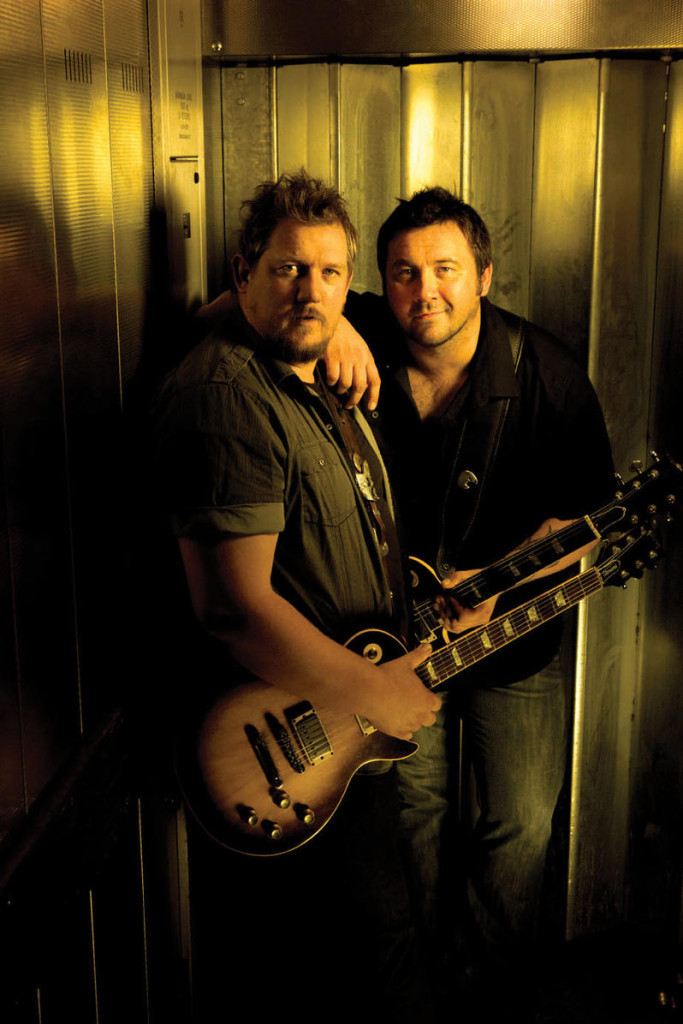 The Nimmo Brothers, from Glasgow, Scotland have proved themselves to be one of the most respected exponents of modern blues the UK has seen since the blues boom of the 1960's. This show marks their twentieth year of touring as the Nimmo Brothers.
Coming Your Way marked the beginning of a hugely successful relationship with Armadillo Music. This album captured the true spirit and energy that makes The Nimmo Brothers so special and also catapulted them to the forefront of the British and European blues scenes, winning best UK blues album and best UK blues band awards in 2002.
2003 was time for a change of pace with their first acoustic album New Moon over Memphis focusing on the vocal and song writing talents of The Nimmo Brothers. At the Low County Blues Bash in Charleston, South Carolina they were given two consecutive standing ovations.
In 2006 Armadillo released Live at Cottiers recorded in their home town of Glasgow. The Nimmo Brothers were back with a bombardment of new killer songs in the UK, Ireland and Europe.
2009 The Nimmo sound is stronger and more powerful than ever as they dust down the old orange valve amps and haul out their treasured Les Pauls and Strats to promote the Picking up the Pieces. Once again becoming THE band to be reckoned with.
Seventeen years performing together, with five successful CD releases behind them, Stevie and Alan Nimmo, went back to their roots with their latest CD, Brother to Brother. Arguably they have written their best songs to date, influenced by "everything we've ever listened to over the past 20 years".
Recorded in Austin, Texas with Jamie Oldaker (Eric Clapton) on drums, Michael Ramos (Robert Plant, John Mellencamp, Paul Simon and Los Lonely Boys) on Hammond organ, Bill Whitbeck (Robert Earl Keen) and Jimmy Pettit (Joe Ely Band) on bass guitar.
There is something for every rock fan in their original material as well as a couple of handpicked covers.
Support from Hot Tin Roof
Formed in 2011, Hot Tin Roof is an Edinburgh-based guitar trio. Andy McKay-Challen (acoustic guitar and vocals) Gavin Jack (electric lead guitar) and Kenny Miller (Cajon) play stripped back atmospheric blues/soul.
The trio gigs weekly around Scotland (primarily Edinburgh & Glasgow) and their distinct sound has been well received both in and outside the thriving underground Scottish blues scene.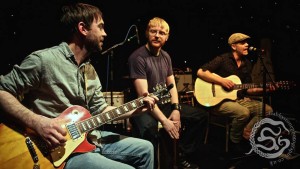 Originally from Plymouth, Devon, Andy first picked up a guitar in 2005. He moved to Edinburgh with his wife in 2009 and started performing the open-mic circuit. Gavin is from Thankerton, South Lanarkshire, and started playing when someone lent him a guitar and a Rage Against the Machine book at the age of twelve. Also from South Lanarkshire, Kenny Miller and Gav were school friends. In summer 2013, Gav and Kenny came across an old wardrobe and decided to build a cajon. Coming from a drumming background Kenny picked it up quickly and has been providing the beats for HTR ever since.
SOLD OUT