The Steepwater Band with support from Rob Tognoni
June 25, 2020 @ 7:00 pm

-

10:30 pm

£18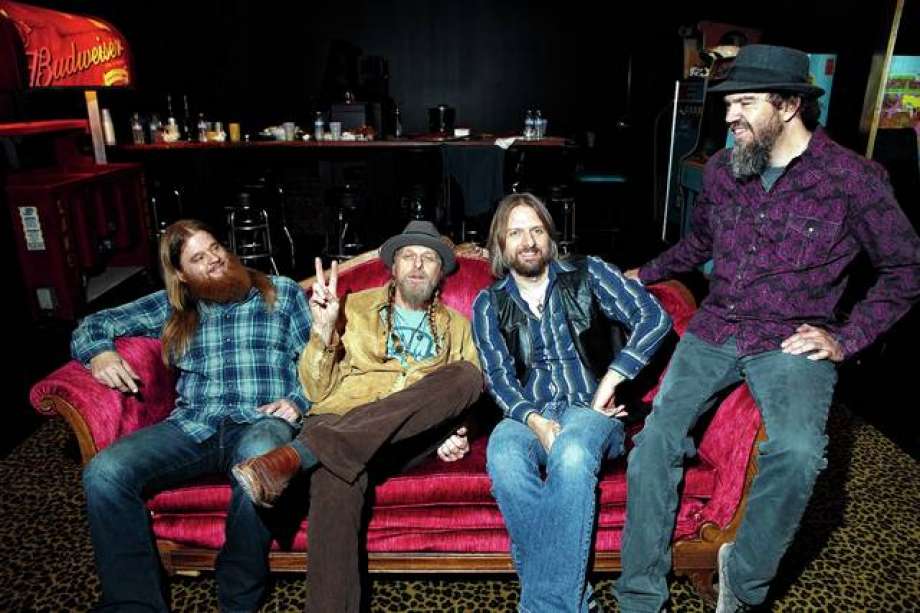 AC/DC once said, "If you got the dollar, we got the song / Just wanna boogie woogie all night long," and The Steepwater Band surely embodies this lip-smacking urge to get some in this mean old world, befitting the group's Chicago roots and their earthy understanding of crackling city blues.
The abiding, resounding passion inside this band is clear as day. Dive into their seemingly endless catalog of songs just about anywhere, and the heart and muscle pumping away inside every track are palpable and present in a most pleasing way.
Their sound is like a soundtrack for arm wrestling The Devil and then drinking shots with him 'til sunrise after you've pinned him down. Their songs bridge the miles between lovers, throw lines to brothers and sisters in need of some understanding and a spark that makes them shuffle, eyes closed, shaking off the day's heavy load, ready for another round because the right song by the right band made them feel they had enough fight left in them. That's the kind of band you're dealing with here, and they'll be doing this long after all the pretty boys, package acts, and pretenders have left the stage.
BLUESBUNNY.COM
"This band has traveled a long and winding musical road. From the Delta to the electrified blues of Chicago, across the Atlantic to the blues-inspired rock of the Stones, Zeppelin, and Free before making their way back through the Texas roadhouses."
DIRTY IMPOUND
BY DENNIS COOK
"…The Steepwater Band excel at slow burns throughout this set, prowling 'round your back door and howling in a low, sexy way, swinging with the angels dancin' around their heads and leaving blood on the floorboards. Folks enamored of Mick Taylor-era Stones, early Hendrix, and The Black Keys will eat up this up with impolite gusto. It's a great pleasure to see a band fully realize their potential as they ride into their second decade together, and Clava presents these Chicago survivors at their earthy, appealing finest."
"SHAKE YOUR FAITH is a stomping, seductive cry that real rock 'n' roll is alive and well in a band with the swagger, justified confidence, and badass tunes of a modern classic, a collection with all the heart and hips of 70s Stones and serious competition to contemporaries like The Black Keys, Ben Harper, and Jack White."
Rob Tognoni
Rob is originally from Tasmania, Australia and goes under the pseudonym of "The Tasmanian Devil".
His style is fiery, energetic, inventive and explosive. His roots are from blues, blues rock & classic rock but also adding many other colours to the palate to give him his sound & uniqueness.
Rob is also energetic & physical on stage, a performer & not just a musician. Echos of Cream, Hendrix, BB King, AC/DC can be heard woven through his musical fabric
20 albums over the past 22 years are to his credit through labels such as Provogue, Dixiefrog, Blues Boulevard coupled with countless, tireless tours.