Purpose
The Edinburgh Blues Club is a Social Enterprise established in January 2014 to harness popular support for regular blues events in Edinburgh. The club provide a monthly blues event, featuring touring blues acts from the UK and beyond, with support from the finest local blues artists. We have a choice of venues and a core membership who pay a regular payment for entry to all our events at a discount to individual ticket sales.  The Edinburgh Blues Club features a diverse range of styles with a strong blues influence with varying elements of rock, soul, jazz, funk, country and folk. Every show is different! The club is now the biggest blues club in Scotland and the only one to host international acts.
Membership
While all our shows are on public sale through various outlets, membership of the Edinburgh Blues Club is available for £10 per month. This regular payment covers entry to all our hosted shows, providing a considerable saving for regular attendees. Members have an influence on future artists' bookings and benefit from price reductions for additional tickets to both our shows and other events in the city on sale at all our shows.
Please also register on this site to view additional content and add
comment. You can click the "Don't have an account" link shown to the right to register on this site.
Need help subscribing etc, check out the FAQ page.
Contact
If you'd like to get in touch please select one of the below contacts or see the Edinburgh Blues Club Committee page.
Finance/Membership:
nick@edinburgh-blues.co.uk
Event Management:
duncan@edinburgh-blues.co.uk
Press & Promotions:
richardtweeddale@edinburgh-blues.co.uk
Booking Queries:
pauleunson@edinburgh-blues.co.uk
You can follow the Edinburgh Blues Club us on Twitter and Facebook
We also have the Edinburgh Blues Club discussion group on Facebook which is well worth joining.
Our Forthcoming Shows
All shows take place at The Voodoo Rooms from 7.15pm unless otherwise shown
Saturday 30 July 2016 – Edinburgh Blues'n'Rock Festival

The Edinburgh Blues Club is delighted to be involved in this great event – the inaugural Edinburgh Blues 'N' Rock Festival at The Corn Exchange. The club has been involved in planning stages from outset and will have advance tickets on sale for non members for £20 at our prior events. All members can attend for £15 by showing their membership cards on the door – that's a saving of £10 from the walk up price! Our committee will be compering the event, selling merchandise for the artists and continuing to spreading the word of the EBC.
Non members can purchase tickets at our Ticketweb listing.
Friday 2 September 2016 Edinburgh Blues Club Presents Robbie Hill Band & Deke McGee Band

Robbie Hill Band mix covers that pull new meat from old bones with original work that sounds as old as mud. The trio couple their globe-spanning experience with a deep and abiding appreciation for what it means to play the Blues to create a sound that is both unique and infectiously familiar. The band released "Price To Pay" on Blues Boulevard records in 2014 revealing excellent song-writing with a new album to be released shortly.
Wednesday 21 September 2016 – Edinburgh Blues Club Presents Stevie Nimmo Trio & GT's Boos Band

Award winning blues rock guitarist and singer-songwriter, Stevie Nimmo, released his second solo album "Sky Won't Fall" via Manhaton Records on Friday 4th March. One half of the Nimmo Brothers, this is Stevie's second solo release since 2010's debut acoustic album, The Wynds of Life. GT's Boos Band are an electric indie/blues band led by guitarist John Boos and lead vocalist Greig Taylor.
Continue Reading
Wednesday 28 September 2016 – Edinburgh Blues Club Presents Kirk Fletcher + Sandy Tweeddale Band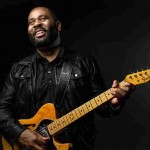 Widely considered one of the best blues guitarists in the world, Kirk Fletcher has commanded the respect and acclaim of critics, peers and fans across the globe. He is a four-time Blues Music Award nominee and has played with a variety of popular artists, including a four-year role as lead guitarist of The Fabulous Thunderbirds. He is also the frontman of his own band, having released three studio albums and a live album. A fourth studio album is currently in the works.
Friday 28 October 2016 – Edinburgh Blues Club Presents Red Butler & Georgie Gordon

With a burning desire to entertain and pursue a serious music career, at the age of 18 Alex Butler decided to form a band. The blues/rock outfit Red Butler emerged in April 2012, and the established line up consists of Alex Butler (guitar), Charlie Simpson (drums), Jane Pearce (vocals) and Mike Topp (bass). 20 year old Georgia has been writing and gigging from the age of 15 and has compared to artists like Alabama Shakes and KT Tunstall.
Continue Reading
Friday 18 November 2016 – Edinburgh Blues Club Presents Ian Siegal Band & Jed Potts & The Hillman Hunters with the Husky Horns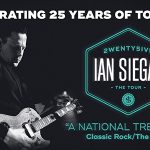 Ian Siegal Band – The TwentyFive Tour – Ian Siegal is often described as the most compelling and admired contemporary Blues artiste to have come out of Britain since the icons of the sixties. In 2016 he celebrates 25 years of touring with his band. To mark this milestone he will tour a program of songs drawn from his catalogue of album releases.
Show takes place at La Belle Angèle (11 Hastie's Close, Edinburgh) from 7pm sharp
Continue Reading
Tuesday 29 November 2016 – Edinburgh Blues Club Presents Guy Davis & Brooks Williams + Jim Condie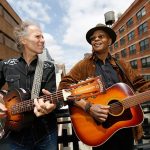 Inside the Delta exploring the routes of the blues… A special acoustic show for New York bluesman GUY DAVIS and Statesboro, Georgia born roots and Americana singer-songwriter BROOKS WILLIAMS, ranked one for the top Acoustic Guitarists of all time with support by Jim Condie.
Continue Reading
Sunday 11 December 2016 – Edinburgh Blues Club Presents Blues For Rowan Alba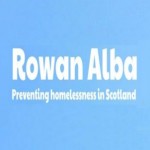 The Edinburgh Blues Club will hold a fund raiser for our nominated charity of 2016 featuring emerging blues acts who have not previously performed at the club. Rowan Alba services work across Scotland today to support vulnerable people on their journey to a home of their own.
Continue Reading
Edinburgh Blues Club Tour Dates


Edinburgh Blues Club Community Interest Company
Company no 479711